Back in 7th grade, the kids that opted into foreign language also got the option to go to Quebec for a few days. What does that have to do with caffeine? Well, we had to get up ridiculously early, so even after driving north for a couple hours, it was still early enough for breakfast. Hey look, free coffee with our breakfasts! And it smelled great!
My mom drank it, and I always thought it smelled pleasant, I just never bothered to try it. A few of the other kids were drinking coffee so hey, maybe it wasn't a drink just for adults!
Suffering.
It tasted like shitty hot water. I couldn't really detect a flavor. It was almost like they took hot chocolate, except they made it suck. Why did people drink this? Me and a few friends at the table all shared that sentiment. Then our collective brainpower came up with "OH! We haven't put any cream and sugar in it yet, DUH!"
A lighter shade of suffering.
Tasted almost exactly the same. I think we all ended up trying it with four creams and four sugars. But by then, enough time had passed so it tasted like lukewarm not-very-sweet-despite-four-sugars water. I don't know what we expected. It's not like you can add a couple air fresheners to a giant pile of shit and expect it to smell much better. Near the end of breakfast this one d-bag was actually walking around with his coffee, because apparently this was some sort of convention? But anyway he noticed our coffee undertakings and made some smarmy remark. So we asked "Well, how many creams and sugars did you put in that?" And he said "Oh..I drink it black".
Fuck you you piece of shit.
So needless to say it was years before I tried coffee again. I still thought it smelled great though, so I knew I'd give it another chance one day.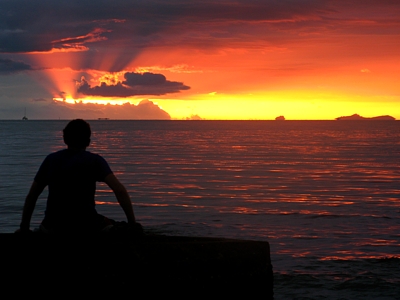 One day...

Well like it does for most people, that day came in college. "If only there was some sort of magical drink that could keep me alert late into the night so I could finish all this work I didn't do."
Forget that it tasted bad, I'll just bite the bullet and load it with some cream and sugar. And I'll do it RIGHT this time. None of that "equal" or "splenda" shit. I'll harvest pure sugarcane and milk my own god damn cow. Well my palate had developed so it wasn't terrible. Still didn't drink it much though.
Good morning! You're gonna have to talk to about 100 mostly angry people today! And to do a good job, you're gonna have to stay energetic throughout the whole thing!
Well I suffered through it for awhile. Noobz like me didn't take as many calls for the first couple weeks so there was a lot of downtime. But then the calls started piling on. This was awful. Ah lunch breaks! A momentary lapse in the horror. Hmm, maybe I'll try an energy drink today. That couldn't hurt.
HI MY NAME IS MATT I'LL BE ASSISTING YOU TODAY AND I'M ALSO YOUR BEST FRIEND!...HAHA THAT'S THE FUNNIEST FUCKING THING I'VE EVER HEARD SIR. YOU SOUND AWESOME...OH YOU'D LIKE TO CANCEL? LOLGOODJOKE LET ME JUST BE WICKED GOOD AT SELLING YOU SOME SHIT FOR A SECOND INSTEAD!!
And that was that. I had an energy drink almost every day and it was AWESOME. I had a great time being the most awesome person in the world from about 1:30 to 3:15 every day. But then of course you start to depend on it without even realizing it. Some days I'd think "Pff I don't need any caffeine today, I feel fine." But then by mid afternoon the customers turned from understandably peeved individuals to goddamn motherfuckers.
"Hi, this is Matt. I hate you. Oh you want to cancel today? Well
FUCK YOU
."
Of course the transformation was all in my head. I stuck with my one drink per day caffeine habit, and we got along fine. There have been stints where I quit for awhile because I needed the occasional system reboot, but I always end up going back to it. And what's great is after you ween yourself off it, once you go back, the caffeine buzz feels brand new again.
And it makes you do things like this.